Spies in Disguise 
When the world's best spy is turned into a pigeon, he must rely on his nerdy tech officer to save the world.
Four sisters come of age in America in the aftermath of the Civil War.
Uncut Gems 
A charismatic New York City jeweler always on the lookout for the next big score, makes a series of high-stakes bets that could lead to the windfall of a lifetime. Howard must perform a precarious high-wire act, balancing business, family, and encroaching adversaries on all sides, in his relentless pursuit of the ultimate win.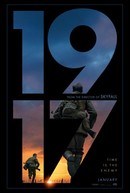 1917 
Two young British privates during the First World War are given an impossible mission: deliver a message deep in enemy territory that will stop 1,600 men, and one of the soldier's brothers, from walking straight into a deadly trap.